How we go about designing your website?.
We offer Company or Private individual websites. Before designing a website, we prefer to meet and put ourselves in your shoes. We believe in truly understanding your business needs, the likes of Products, Services, Content and Vision. Our role is to facilitate your getting there by creating a website that is sure to add value to your business, allowing you to invest your time on core issues, with the peace of mind that your Internet presence has been taken care of,  superceeding your expectation. We prefer building in a relationship of trust and mutual respect benefiting both your business and Box Office Computers.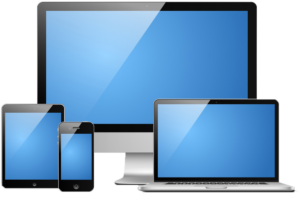 All websites are created to be Pc, Mobile & Tablet friendly. Graphics are clean crisp offering visitors a navigation friendly fast loading site Incorporating content defined by yourself  together with the necessary features agreed on before designing.
How long will my website take to design?
Time to completion depends on your website content, features and availability of content. Most of all it depends on your co-operation and willingness to complete the project on hand. The quicker you are able to provide us with the content and a clear idea of what exactly you want; the quicker it will be present on the internet.
Arranging a consultation, at our offices or a site of your choice. Allowing for a brainstorming session with the relevant personnel involved and agreeing on a solution. A 100% free no obligations quote will be provided. The objective is to understand your business and the needs of YOU, YOUR BUSINESS and your CUSTOMERS. On Acceptance, once you have provided all the information & content that is required, implementation will be discussed and finalised. We then endeavor to have your website up and running as soon as possible for review. Final changes will be done ensuring that you are satisfied your website will then be officially opened and available online.
Webs are not just for large businesses and they don't have to be complicated.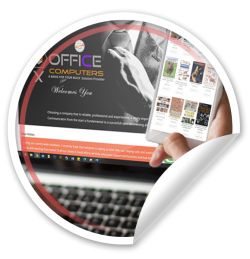 Do you perhaps need to modernise and update your existing website?.
We all use various companies' products and services daily. In the old days, you found out about a business product or service you needed by looking in shop windows, asking your friends or browsing the local newspaper ads. Things have come a long way since then and nowadays everything is done on the internet. Think of the internet as the hugest shopping mall in the world and you want a presence in that mall.
1. Cheaper than a shop
Now let's be real here an actual shop in an actual mall is incredibly expensive and not only that, it has high recurring costs like rent, electricity and other expenses. A website, however, is a once off cost, low maintenance and once it's on the internet it's there forever. Average hosting for a website costs about R100. Where else could you rent a shop and display your products or services for such a small amount of money?
2. Competition
Everybody… including you… Googles something sometimes. So just as you Google when you are looking for a product or service that you need, so do your potential customers/clients. Everyone needs a website nowadays – even Doctors, Churches, Lawyers and especially you – the small business owner trying to compete in this hectic, cutthroat economy. I can tell you this, you may not have a website yet, but your competitors most likely do, and they will snatch business away from you faster than you can blink.
3. Information
People are extremely information hungry nowadays and before they do business with a company, they want to know all about you – credibility is key, with so many companies competing for the same customers. A website gives you that credibility. People want to know for example how long you have been in business, what you offer, where you are, and who to speak to about what aspect of your business that they need, sales, accounts, management etc. The website gives them that information, far more so than a print ad in a newspaper.
4. Content
People are also image hungry and a website is a perfect place for you to brag and show off your skill in what you do by posting pictures of your handiwork.
5. Value for money
A website saves you time and money because you don't need to be continually drafting new ads and spending money on advertising in pamphlets, magazines, and newspapers. Once your website is up it costs a minimal amount to maintain and you can change it at any time, whenever necessary at a nominal cost. Also, much cheaper than redesigning an entire print AD just because a contact number, address or name has changed. You can also keep it fresh by updating with new images of the work you have done.
Conclusion:
It is a fact that a website offers the best return on investment for your money. If you don't have a website in today's fast-paced, instant gratification for information, society, you will lose out on customers and sales to people who do. 
Communication & Understanding a priority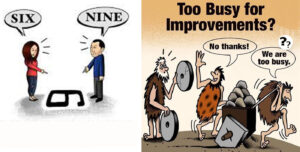 Your website should function flawlessly on every mobile, tablet or desktop device. If it does not look great on mobile, your website will cost you valuable customers. These mobile users will not be able to reach you or learn about your products or services. Having a mobile friendly website is essential for every company.
Mobile responsiveness is key to having positive customer experiences.
Not only should your website be mobile friendly, but it should also be fast. The faster your website loads, the less likely website visitors are to abandon you. If your website loads slowly, many customers and potential customers will give up on visiting your website before they even make it to the homepage. You need a fast website to ensure positive customer experiences.
Some designs of websites we've created
Customers:
Your website may never be too small, we do them all.

Deserve the most courteous and attentive treatment we can give them.

Are the most important person in our business.

•

Are not an interruption, but the purpose of our business.

Are a part of our business – Not an outsider.

It is our soul purpose to satisfy our customers wants.

Are not to be argued or match wits with.

Are the lifeblood of our business.
Domain Registration & Transfer
Assistance is provided to register your domain name, or domain name transfers, where required.
After providing us with the content of the website we do the usual checks, but we can also provide a more in depth review ensuring your website's content is as great as it can be, after all what you put on your website represents what your business is and what you offer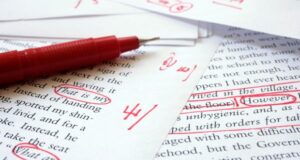 Search Engine Optimisation
Google submission and Inpage SEO improves and helps google to better place and find your website using the likes of Keywords, Sitemaps, Page naming etc.


As your business changes and grows, websites need to be  updated to ensure that all of your latest information is current. We update your website on a project for project basis at reduced prices. No monthly retainer expense is required.  "Update your website yourself" – is not a given as one needs the knowledge and understanding of websites to do this. However, we could train and teach you how to upgrade certain areas yourselves.
You provide the images or alternatively, we could source the relevant images to be used. For within reason, we are able to alter and design images as preferred.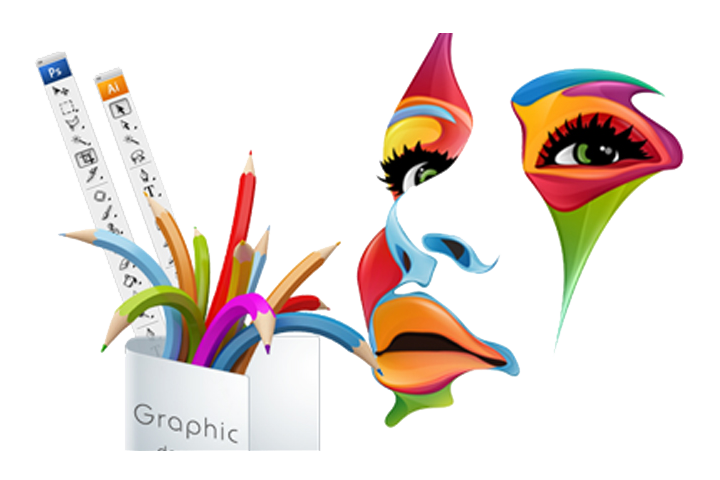 A picture is worth a thousand words. One of the most important features of a website is its ability to have all imaging crisp clean and acceptable.



How much does a website cost
A standard cost is not realistic as a website is unique to your need.  Cost being a factor, a true cost can only be offered once we understand your need being content, presentation and audience.
The cost can always be trimmed meeting your budget.
A website could range from only R 2 000.00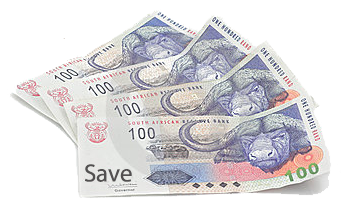 We build e-Commerce websites for our clients using the latest technology. Our shopping cart accepts all major credit cards, Instant Electronic file transfer, Manual Bank transfers and Debit Cards allowing for various shipping options that integrates with payfast.co.za
Starting From only R 10 000.00
Allow us to discuss creating a website for your business