Welcome to Box Office Computers.
Your Local IT and Digital Marketing Company that Cares for your business
Website Creation - Terms and Conditions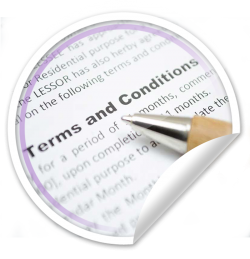 This Website Design Agreement ("Agreement"), is made and between the Box Office CC ("Clients"), and ("Designer") (collectively "Parties").
Scope. This Agreement sets forth the terms and conditions whereby Designer agrees to produce a certain Website for Clients. Designer will be engaged solely and exclusively for the limited purpose of providing a Website for Clients. Neither party is, by virtue of this Agreement, authorized as an agent, employee, or legal representative of the other. Except as specifically set forth herein, neither party shall have the power to control the activities and operations of the other and its status at all times will continue to be that of an independent contractor relationship.
Description of Services and Warranties. The Client hereby engages the Designer, and the Designer accepts such engagement to provide an E-commerce or Non E-commerce website services for the Client. Designer represents and warrants that Designer has the knowledge, skills, and experience necessary to produce the Website. The Website will become the intellectual property of Client, free and clear, as a work made-for- hire.
Payment. The Parties agree to the following Payment and Payment Terms:
Upfront Fee (Due Before Project Start Date)
Balance on completion (Once Uploaded)
Should a payment plan be in place Designer reserves the right to remove the Website
(In the event of non-payment on completion). website to only be active once paid up (Including any Shortfalls)
Addition fees, costs and expenses may be invoiced in the event that additional revisions are requested.
Confidentiality. During the course of this Agreement, it may be necessary for Client to share proprietary information, including trade secrets, industry knowledge, and other confidential information, to Designer in order for Designer to complete the Website in its final form. Designer will not share any of this proprietary information at any time, even after the Agreement is fulfilled. Designer also will not use any of this proprietary information for his/her personal benefit at any time, even after the Agreement is fulfilled.
Ownership Rights. Client continues to own any and all proprietary information it shares with Designer during the term of this Agreement for the purposes of the Project. Designer has no rights to this proprietary information and may not use it except to complete the Project. Upon completion of the Agreement, Client will own the final website design. While Designer will customize Client's Website to Client's specifications, Client recognizes that websites generally have a common structure and basis. Designer continues to own any and all template designs it may have created prior to this Agreement. Designer will further own any template designs, HTML code widgets, CSS, Javascript or other embedded code it may create as a result of this Agreement.
Credit. Client shall credit Designer's names on Works created.
Indemnification. Designer and Client shall each defend, indemnify, and hold the other harmless (including all affiliates, officers, directors, employees, agents, successors, and assigns) rom and against all losses, damages, liabilities, deficiencies, actions, judgments, interest, awards, penalties, fines, costs, or expenses of whatever kind (including reasonable attorneys' fees) arising out of or resulting from bodily injury, death of any person, damage, real or intangible, to personal property resulting from the other's acts or omissions or the breach of any representation, warranty, or obligation under this Agreement.
Representations and Warranties.
Designer: Designer represents and warrants that he/she has the right to enter into and perform this agreement. Designer further represents and warrants that he/she has the right to utilize and distribute the designs created for Client and that such designs are not owned by anyone else to Designer's knowledge.
Client: Client represents and warrants that is has the rights to use any proprietary information, including, but not limited to trade secrets, trademarks, logos, copyrights, images, data, figures, content, and the like that it may provide to Designer to be included in this Website. In the event that Client does not have these rights, Client will repay any associated damages
Disclaimer of Warranties.
Designer shall create a Website for Client's purposes and to Client's specifications.
DESIGNER DOES NOT REPRESENT OR WARRANT THAT SAID WEBSITE WILL CREATE ANY ADDITIONAL PROFITS, SALES, EXPOSURE, BRAND RECOGNITION, OR THE LIKE. DESIGNER HAS NO RESPONSIBILITY TO CLIENT IF THE WEBSITE DOES NOT LEAD TO CLIENT'S DESIRED RESULT(S).
Limitation of Liability.
UNDER NO CIRCUMSTANCES SHALL EITHER PARTY BE LIABILE TO THE OTHER PARTY OR ANY THIRD PARTY FOR ANY DAMAGES ESULTING FROM ANY PART OF THIS AGREEMENT SUCH AS, BUT NOT LIMITED TO, LOSS OF REVENUE OR ANTICIPATED PROFIT OR LOST BUSINESS, COSTS OF DELAY OR FAILURE OF DELIVERY. Survival. Any provision of this Agreement which by its terms imposes continuing obligations on either of the Parties shall survive termination of this Agreement.
Dispute Resolution. In case of a dispute between the Parties relating to or arising out of this Agreement, the Parties shall first attempt to resolve the dispute personally and in good faith. If these personal resolution attempts fail, the Parties shall then submit the dispute to binding arbitration. The arbitration shall be conducted in the county and state noted in the GOVERNING LAW provision of this Agreement. The arbitration shall be conducted by a single arbitrator, and such arbitrator shall have no authority to add Parties, vary the provisions of this Agreement, award punitive damages, or certify a class. The arbitrator shall be bound by applicable and governing law as well as the law of Ohio. Each Party shall pay their own costs and fees. Claims necessitating arbitration under this section include, but are not limited to: contract claims, tort claims, claims based on federal and state law, and claims based on local laws, ordinances, statutes or regulations. Intellectual property claims by Designer will not be subject to arbitration and may, as an exception to this sub-part, be litigated.
Force Majeure. Designer is not liable for any failure to perform due to causes beyond its reasonable control including, but not limited to, acts of God, acts of civil authorities, acts of military authorities, riots, embargoes, acts of nature and natural disasters, and other acts which may be due to unforeseen circumstances.
Headings. Headings to this Agreement are for convenience only. Headings shall in no way affect the provisions themselves and shall not be construed in any way that would limit or otherwise affect the terms of this Agreement.
Entire Agreement; Modification. The agreement embodies the entire agreement between the Client and Designer relating to the subject matter hereof. This Agreement may be changed, modified or discharged only if agreed to in writing by both parties.
Box Office CC Standard Terms and Conditions applicable
Doing business with confidence