Welcome to Box Office Computers.
Your Local IT and Digital Marketing Company that Cares for your business
Shop: Refurbished Stock Terms and Conditions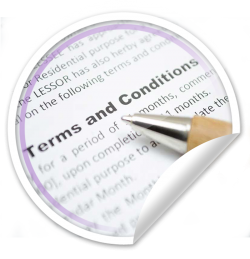 Understandably we provide affordable cost saving solutions that are of the highest standard, efficiency and functionality.
We take pride in what we do and we're bridging the digital divide one sale at a time.
All products are on a first come first serve basis and will only be reserved and released for collection or delivery once full payment is reflected in our bank account
1. Bank Transfer (EFT) – Electronic Funds Transfer (EFT) is a system of transferring money from one bank account directly to another without any paper money changing hands.
Please use the following bank account Details
Account Name: Box Office Computers
Bank Name: Nedbank
Account Number: 1905109210
Branch: Florida
Branch Code: 190541
Sales order number: If is very important to use your order number issued when you Checkout as your payment reference number.
Proof of Payment: Please email copy of the proof of payment to – Email Address: mike@box-office.co.za
Clearing of Funds: Sales orders will only be ready for shipping or collection once the payment reflects in the Box Office bank account.
Note: Local transaction can take up to 3 days to reflect in the Box Office bank account.
2.PayFast – Not yet used but will be available soon
Payfast is an electronic payment gateway to process card and instant EFT payments.
PayFast can process the following payment types. – Credit & cheque cards or Instant EFT – ATM debit cards (via Visa Electron and Maestro)
Financial details – Box Office  support do not save or collect any financial details. All Payfast transactions are processed by PayFast secure payment portal.
Confirmation of Payment – Sales orders will only be ready for shipping or collection once Payfast confirmed that the payment transaction has been approved.
IMPORTANT: All software and data to be backed up before returning. We take no responsibility for any data loss or corruption whatsoever.
Note: All refurbished shop stock covered with a guarantee covering the product only.
We promise to repair or replace shop stock if necessary within a 3 month period from the date of purchase.
Items to be returned to our premises at your cost.
Box Office CC Standard Terms and Conditions applicable
Doing business with confidence