Everyone has heard the warnings about how important it is to back up your personal and professional data. Unfortunately many of these warnings go unheeded, threatening your data. Having no backup procedures can spell disaster.
We understand the critical role data plays in your day-to-day business. Ensuring that data is properly and currently backed up is a huge responsibility
A proven business killer. - A business crippled by data loss can suffer massive financial losses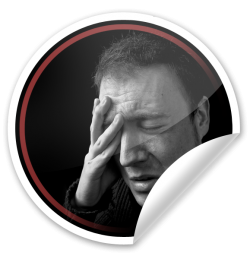 Having the correct backup is of vital importance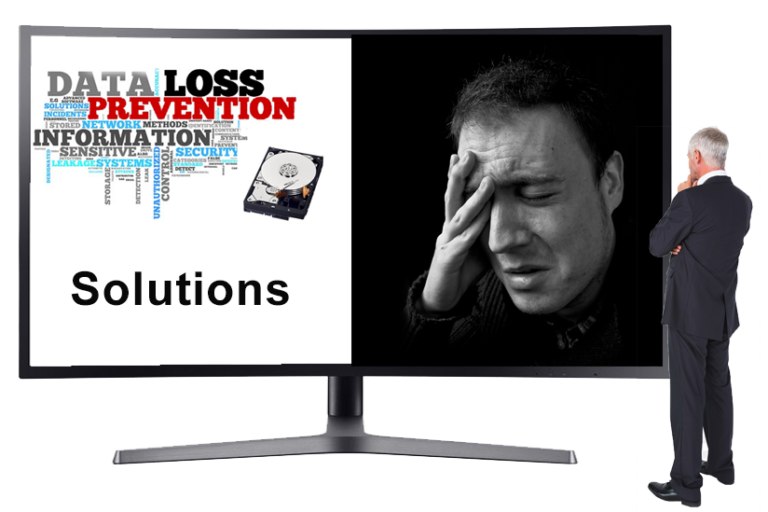 There is never one backup solution that suits all. We prefer to meet with you and once having discussed your need and want, we offer a solution best suited for you or your business.
Data backup should be on the minds of decision makers at every business. We prioritize our clients' peace of mind and put in place procedures protecting your data from freak accidents, malicious code,corruption, hardware fails and environmental disasters.
In case of a failure – Considerations:
Do you have the budget to – purchase hardware and software


Do you have all the relevant software to re-install


Were you running customised proprietary software


Is the software you were using still purchase-able
Can you afford the time to re-install


Do you have the expertise to re-install
Scenarios that could be prevented
Cannot recover from a blue screen


Lost all my emails


Cannot find my files


My document is corrupt


Cannot re-load the software


Do not know my installation code


My hard drive has crashed


My computer has been stolen


Been infected with a virus
Are you confident your backups are sufficient?
DVD Disks -Time consuming // Easily damaged // Costly // Outdated

Flash drives – Misplacement // Easily Stolen // Unpredictable

Local hard drives – Vulnerable // On-site

Folders only – Drive Space // Synchronisation // Incorrect folders

Manual procedures – Human Error

Onsite only – Theft // Unforseen disasters

Cloud only – Committing your data to a 3rd Party // Cost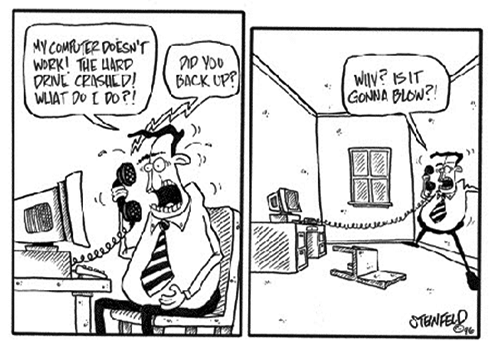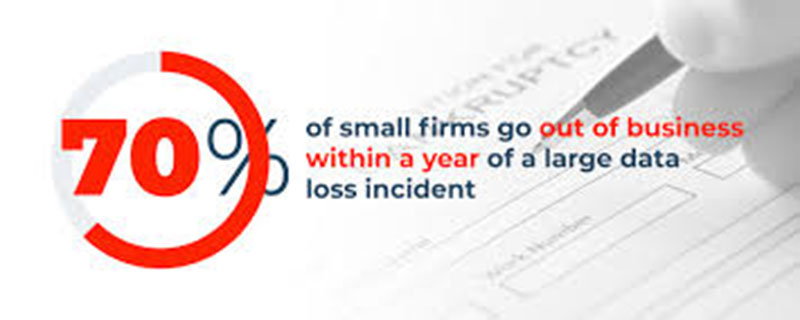 Think about the reasons you're backing up and whether or not your chosen method fulfills those objectives.
Allow us to solve your data backup frustrations