Do it once – "All data in the right place" Customer relationship management is an approach to manage your company's interaction with current and potential customers.
Applications are the lifeblood of your business
Customer Relationship manage - CRM7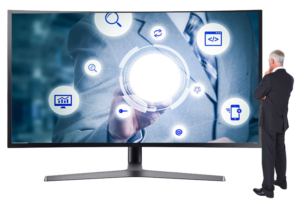 Companies spend more time and money on creative marketing campaigns to attract new customers. All that effort is useless if you do not have good databases which allow you as a business owner to know which customers are your objectives.
Some Email Advantages
Send single or group emails
Intergates with Your email client
Integrates with Mailchimp (Free 12 000 emails / month)
Manage multiple email campaigns
Pre-defined messaging database
Print Reports
Duplication management
Some SMS messaging Advantages
Send from your PC instead of your cell phone
Send single or group messegas
Full sms history per client
Integrates with SMS Portal
Purchased packages never expire
Sms cost = 27 Cents compared to your cell – 75 cents
Save more than 200
Comprehensive database management
One has to work hard to obtain information about your customers. And then this information is strewn across your desk—your call software contains call logs, spreadsheets contain data, sticky notes have crucial information scribbled on them, and your calendar (digital or physical) keeps track of calls and appointments. So when one has to retrace your relationships with customers, or even if you need a quick update on a lead, you have to tread through multiple sources to piece together information. In a time-sensitive job like sales, this approach isn't just infeasible, it's unsustainable as well. CRM7 improves business relationships with customers, specifically focusing on customer retention and ultimately driving sales growth.
Today you're a small business, but you won't remain small forever. You cannot afford to spend like an enterprise on CRM software; at the same time, your size shouldn't prevent you from enjoying CRM's benefits. You can set yourself up for sustainable growth with CRM7 which provides extensive features at an affordable price.
Link between CRM and Databases

Databases are essential to establish a CRM strategy in your company. A CRM strategy consists of acquiring and storing your customer's information which will let you manage these relationships around the data. With segmented information you will be able to optimize important aspects of marketing communication, such as:


• offering more personalized advertising campaigns
• offering specific support
• keeping a detailed record of all sent and received sms messages and emails from your company
Other software developed - Providing Turnkey Business Solutions
Automotive Industry
Manufacturing Industry
Service & Retail Industry
Food Industry
Point of Sale
Occupational Health and Safety
Providing you with cost effective, Task specific, customized written software  by ensuring that our software complies with your unique business requirements
Allow us to solve your application frustrations